In a rush to get video footage of Andre Drummond's monster dunk on the Boston Celtics up as quickly as possible Sunday night, we took what we could get -- meaning we settled for Boston's regional coverage of the finish, complete with Celtics bias ("A little elbow there!").
Alas, when YouTube user BadBoysRemix ultimately brought the Pistons feed of the Drummond dunk to life, we found ourselves a fun little bonus. Check out Spencer Dinwiddie and Quincy Miller:
Reactions: Priceless.
Miller was one step away from roboting off screen like an early 00's Chappelle's Show extra.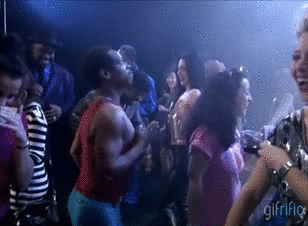 All told, Drummond finished with 18 points and 22 rebounds in a Pistons 105-97 overtime victory.