The Detroit Lions travel to Green Bay this Monday night off their bye week to play the Green Bay Packers and will look to get back into the win column after coming off of a hard-fought loss against Patrick Mahomes and the Kansas City Chiefs by a score of 34-30.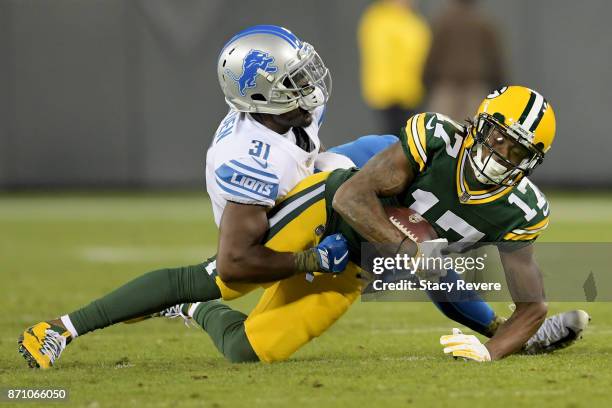 This will be the Lions' first game against an NFC-North team this season and a win will move them closer to taking first place from Green Bay. Going into Lambeau Field against Aaron Rodgers is never easy, but Aaron Rodgers just lost one of his main weapons on offense, as reported by Field Yates, star receiver Davante Adams will miss Monday's game.
https://twitter.com/FieldYates/status/1183070407076843520
As a Lions fan, and diehard, I would rather stomp out the Packers at full strength and brag about it, then stomp them out and have the Packers fan's use the excuse of "well our team was injured."
But the way I look at it, a win is a win!
Detroit Sports Nation, what do you guys predict the final score of Monday nights game against the Packers!
Have you subscribed to our YouTube Channel yet? Subscribe and hit that notification bell to stay up to date on all the latest Detroit sports news, rumors, interviews, live streams, and more!