This coming Sunday, the Detroit Lions will be in Buffalo to take out the Buffalo Bills. With a win, the Lions would mover to 6-8 on the season and keep their playoff hopes alive.
On Wednesday, the team posted their practice report and it is absolutely disgusting as 11 players would have either missed practice altogether or been limited.
Note: The Lions did a walk-through practice on Wednesday so these are just estimates.
Nation, does this middle of the week practice report concern you at all or are you confident the Lions will come out with a win this coming Sunday?
BONUS CONTENT:
Breaking down the Detroit Lions playoff chances and why they WILL get in
Ok, I know this is a BOLD prediction but I believe the Detroit Lions will somehow, someway squeeze their way into the NFL Playoffs.
With their win over the Arizona Cardinals on Sunday, the Lions moved to 5-8 and kept their slim playoff hopes alive.
In fact, following the Minnesota Vikings loss the Seattle Seahawks on Monday Night Football, those hopes actually improved as the Lions playoff chances, according to FiveThirtyEight, went from 1% to 3%!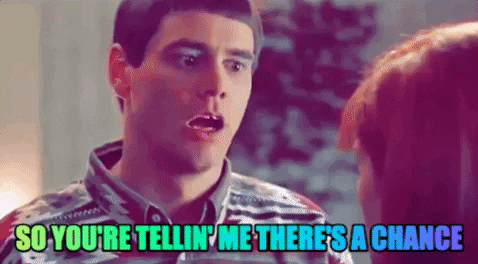 You are probably thinking one of two things right now. 1) This guy is a complete clown if he believes the Lions are going to make the playoffs, I am not reading any more of his BS or 2) I may as well see what this clown has to say since he took the time to write it out.
Well, my hope is that you are still reading because I am about to tell you exactly why I believe the Lions WILL make the NFL Playoffs.
Lions chances…in a vacuum
Believe it or not, the Lions could find themselves in the playoffs even if they lose one of their remaining three games but the chances of that are VERY SLIM. So, my focus in this piece will be predicated on them winning out and letting the chips fall where they may.
First, let's look at how the Lions playoff chances increase (in a vacuum) with them winning each of their remaining three games.
*Note: This does not take into account what other teams in the league do, we will look at that later. Also, I am not going to get into tie games because all of our heads would explode.
To read the rest, please click on the link below.
https://detroitsportsnation.com/detroit-lions-news/ddrysdale/breaking-down-the-detroit-lions-playoff-chances-and-why-they-will-get-in/12-2018/199183/