With the XFL starting back up in January or February of 2020, they have released the 8 team locations and names, only one problem they don't have any players! Well, they will be holding the official XFL draft on October 15th through the 16th, some local names have made the list, let's check out who.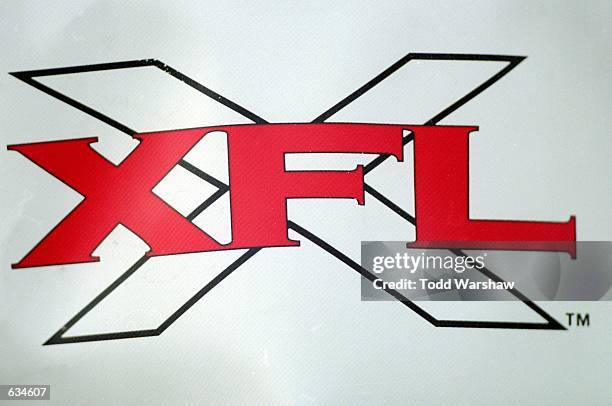 QB Connor Cook
The ex-Michigan State signal-caller is listed in Monday's release of player names for the XFL draft and he is perhaps the most notable among local players. Quarterback Connor Cook was a fourth-round pick for the Oakland Raiders in 2016, Cook made only one start in the NFL for Oakland in the AFC Wild-card against the Houston Texans, in which he lost. Expect Cook to be taken early and have an impact in the XFL season to come.
RB Jonas Gray
Jonas Gray is a running back out of Birmingham, Michigan, who played for Texas A&M. Gray was a star in the NFL for the New England Patriots, at least for a week he was, when he ran for 201 yards and a franchise-record 4 touchdowns vs. the Indianapolis Colts. Then just 5 days later he overslept for practice and what do you know, Bill Belichick stopped playing him for the season, eventually releasing him. Given his one-game success, Gray could potentially be a threat in the XFL.
Notable, Non-Local names in the XFL draft.
WR Jalen Rowell
Jalen Rowell, former Air Force receiver quickly fell in the 2017 draft when the Department of Defense reversed course and ruled he would have to fulfill his two-year active duty commitment. Rowell was a projected middle-round pick and was the very first Air Force receiver to ever be invited to the East-West Shrine Game, the Senior Bowl and also the NFL scouting combine. Could Jalen Rowell be the Julio Jones of the XFL?
K Roberto Aguayo
Roberto Aguayo, a former second-round pick for the Tampa Bay Buccaneers in the 2016 draft, had a horrible rookie year in terms of a kicker and made only 22 out of 31 field-goal attempts. Aguayo was released months later and has not made and NFL roster since. Could Roberto Aguayo's kicking talents be good enough for the XFL?
QB Jake Heaps
Jake Heaps was rated the No. 1 overall pocket passer out of high school, Heaps was a BYU commit, he played with BYU for two years, but later transferred to Miami in 2011, there isn't a ton of information on Jake Heaps, so maybe we will see more of what Heap is capable of in the XFL early next year.
DT Sealver Siliga
Sealver Siliga is a defensive tackle out of The University of Utah, had brief stints with the New England Patriots and the Tampa Bay Buccaneers, however in three years with the Patriots, Siliga played 25 games and only started in 13 of them, racking up 83 tackles and 5 1/2 sacks.
Find the list here! https://twitter.com/xfl2020/status/1181283279514660864?s=20
Detroit Sports Nation, are you guys excited for the XFL? Do you think it will fail again? Also, do you think Ndamukong Suh would be a good fit, we know of his dirty past and how much he likes to get himself in trouble and make dirty plays.