"Finding Darko" to air on ESPN this Sunday
He's known as one of the greatest (or worst) busts in NBA history. Now he's making his mark as a farmer back in his native Siberia, and ESPN will be airing a special piece reflecting on his disappointing basketball career and his current endeavors.
Darko Milicic was drafted No. 2 overall by the Detroit Pistons in the 2003 NBA Draft, one spot behind LeBron James and ahead of Carmelo Anthony, Chris Bosh, Dwayne Wade, and others who went on to become bonafide NBA stars.
But after averaging a dismal 1.6 PPG and 5.8 minutes per game in 96 appearances with the Pistons, he was dealt to the Orlando Magic in 2006 and bounced around the NBA before leaving the league in 2013. 
Pistons fans often referred to Milicic as the "human victory cigar," as he would usually only play during blowout wins and losses, and his public complaints about the lack of playing time were well-documented. He never really gelled with the veteran core then Pistons head coach Larry Brown had in place, but it didn't bother Brown one bit having played Darko sparingly.
"I don't have any regrets about how we treated Darko," Brown says now. "I have regrets that he couldn't have been more mature and patient."
Story authory Sam Borden discusses a number of things with the Serbian-born 7-footer, as he lays out in his feature piece. Darko even delves into how, like many foreign superstars with aspirations of finding their way to the NBA, he had a player he very much admired and respected: Kevin Garnett. The reason? Well, there really wasn't one.
"I just sort of found him and decided he's the one," Darko says now. "It seemed like the player I was supposed to like."
The show will air on ESPN this Sunday at 9 a.m ET. You can watch a preview of the segment here, and ready Borden's entire piece on Darko here.
https://www.youtube.com/watch?v=aziKiVpw2tI&ab_channel=NBANetwork
Comments
WATCH: Newest Spartan Rocket Watts puts on a show for Tom Izzo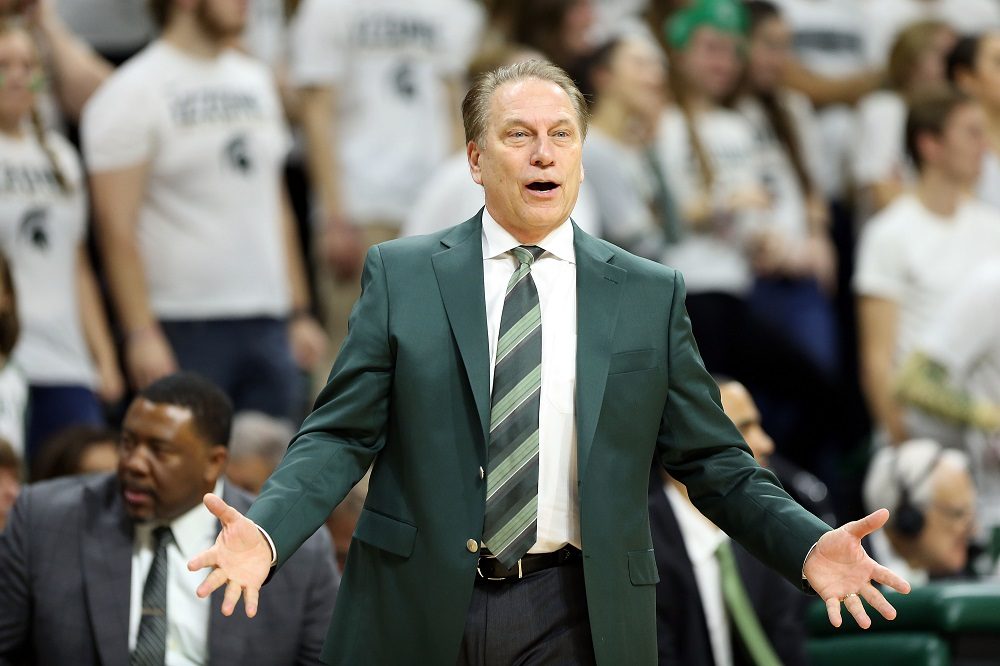 Rocket Watts has signed his letter of intent to join Michigan State University's basketball team.
It's official: Rocket Watts is a Spartan. https://t.co/5xar9IE7wB

— GreenandWhite.com (@LSJGreenWhite) April 17, 2019
Watts is the 29th ranked prospect in the 2019 draft class according to ESPN. During his senior season at SPIRE Academy, Rocket averaged 24.4 points per game.
He's a combo guard — playing both point and shooting guard — but he projects as a shooting guard in college. The Spartans are getting a player that knows how to score the basketball. Look what he did when Tom Izzo came to see him.
This is undoubtedly a good signing for Michigan State and will help continue their success after reaching the final four this past season.
For more great content visit Michigan Sports and Entertainment: News, YouTube, Facebook, Twitter, Instagram, Podcasts, Store
Comments
WATCH: Detroit Lions' RB Kerryon Johnson rookie highlight video
Despite going 6-10 and finishing in last place in the NFC North, the Detroit Lions did have some bright spots along the way. One of those bright spots was rookie running back Kerryon Johnson.
Though Johnson did not make it through the entire season because of an injury, he showed flashes of greatness when he did play.
We have been waiting for a Johnson rookie highlight video and thanks to SandmanLions on YouTube, our wait is over!
Check it out!
Comments
WATCH: A Bad Lip Reading of the NFL 2019 features Matthew Stafford