WATCH: KHL team makes possibly worst OT giveaway of all time
Oof, this one was bad. Like really bad. On a scale of one to ten of "ones you wish you could have back", this is probably a 50. Worst of all, it cost the KHL club Salavat Yulaev Ufa the game in OT.
During a line change in 3-on-3 OT, Linus Omark dumped the puck into his own end, for goaltender Juha Metsola to coral. Working away from an incoming player, he passed it into the slot to an oncoming Vyacheslav Osnovin. Thinking he was clear and not bothering to look behind him, Osnovin no-look passed the puck behind him… right onto the tape of an opposing Dynamo Moscow player in Zackrisson Patrik. He took the gift-wrapped pass and put it past Metsola for the game-winning tally. You can bet Osnovin was looking for a place to hide after that.
Omark ➡ Metsola ➡ Osnovin ➡ guy-from-other-team pic.twitter.com/g3Qb1VmSjz

— KHL (@khl_eng) October 30, 2018
We here in the West see some bad hockey plays sometimes, but man, that one was just cringe-worthy.
---
BONUS CONTENT
WATCH: Red Wings go up 3-1 thanks to goal by… Jonathan Ericsson?
The Detroit Red Wings got their first two goal lead of the season tonight, thanks to Jonathan Ericsson.
He launched a shot from the point that looked harmless enough. But with Thomas Vanek and Anthony Mantha screening, Ben Bishop couldn't even see it.
To view the rest of this content, follow the link below!
https://detroitsportsnation.com/videos/nwebb/watch-red-wings-go-3-1-thanks-goal-jonathan-ericsson/10-2018/197876/
Comments
WATCH: Newest Spartan Rocket Watts puts on a show for Tom Izzo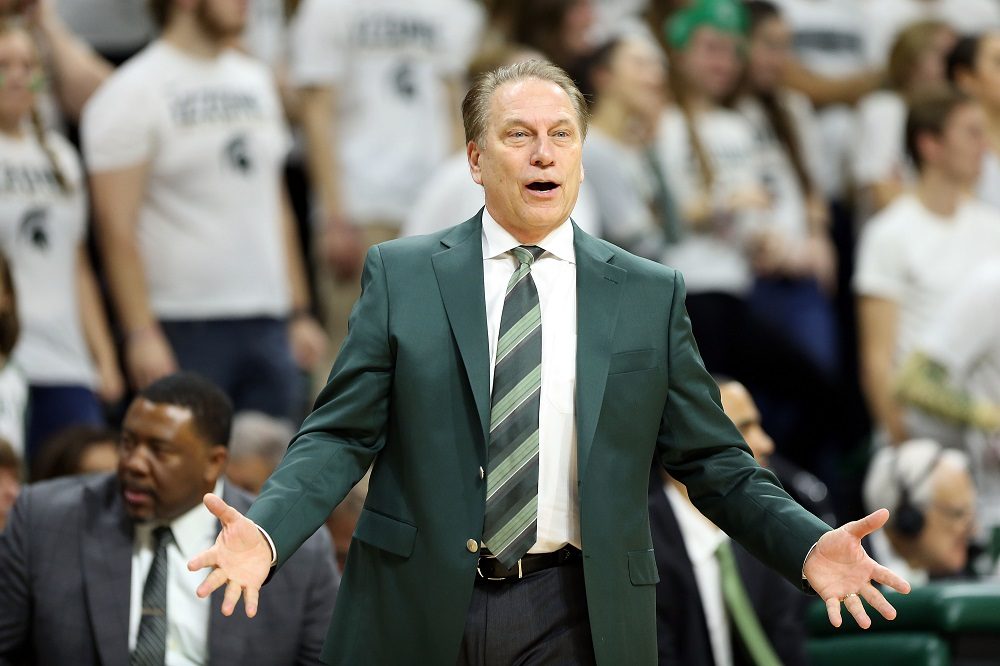 Rocket Watts has signed his letter of intent to join Michigan State University's basketball team.
It's official: Rocket Watts is a Spartan. https://t.co/5xar9IE7wB

— GreenandWhite.com (@LSJGreenWhite) April 17, 2019
Watts is the 29th ranked prospect in the 2019 draft class according to ESPN. During his senior season at SPIRE Academy, Rocket averaged 24.4 points per game.
He's a combo guard — playing both point and shooting guard — but he projects as a shooting guard in college. The Spartans are getting a player that knows how to score the basketball. Look what he did when Tom Izzo came to see him.
This is undoubtedly a good signing for Michigan State and will help continue their success after reaching the final four this past season.
For more great content visit Michigan Sports and Entertainment: News, YouTube, Facebook, Twitter, Instagram, Podcasts, Store
Comments
WATCH: Detroit Lions' RB Kerryon Johnson rookie highlight video
Despite going 6-10 and finishing in last place in the NFC North, the Detroit Lions did have some bright spots along the way. One of those bright spots was rookie running back Kerryon Johnson.
Though Johnson did not make it through the entire season because of an injury, he showed flashes of greatness when he did play.
We have been waiting for a Johnson rookie highlight video and thanks to SandmanLions on YouTube, our wait is over!
Check it out!
Comments
WATCH: A Bad Lip Reading of the NFL 2019 features Matthew Stafford