If you happen to be a fan of the Detroit Tigers, you have probably accepted the reality that your team is going to have quite a few losses in 2018. After all, how is it possible for a team to lose players the caliber of Justin Verlander, J.D. Martinez, and Justin Upton to compete in a league with so much talent?
Well, according to the Westgate Las Vegas SuperBook, the answer is simple.
The Tigers will not compete. At all.
The Westgate Las Vegas SuperBook recently released their early odds for the 2018 World Series and the Tigers are listed at 300-1 to win it all, which places them dead-last in all of Major League Baseball.
For those of you not familiar with how odds work, 300-1 means that if you were to bet $100 on the Tigers to win the 2018 World Series and they somehow shocked the world, you would walk away with a nice $30,000 in winnings. Or, if you are cheap like me, $10 would bring back $3,000. Not too shabby, right?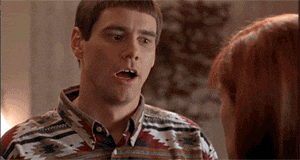 To really put things into perspective as to how Las Vegas is currently viewing the Tigers as World Champions next season, you just have to look at where the next closest teams are listed. Those teams are the Miami Marlins, Pittsburgh Pirates, Minnesota Twins, Kansas City Royals, Oakland Athletics, Philadelphia Phillies, Cincinnati Reds, and San Diego Padres. Each of those bottom-feeder teams is listed at 80-1 to win it all. Nowhere close to the 300-1 that the Tigers are listed.
So, if you are a Tigers fan and you have any hope whatsoever of your team pulling off a miracle on 2018, you may want to lay down a few bucks. (Legally, of course).