And the career of the week goes to… stenography. Just days after the Wisconsin basketball team found themselves endlessly amazed with the professional speed typers hired to record their press conferences, we find ourselves with another closed caption-related situation that has quickly gone viral.
This time, it involves Nik Stauskas, the former Michigan Wolverine standout and current Sacramento Kings rookie shooting guard. During Tuesday night's contest against the Philadelphia 76ers, Stauskas connected on a deep ball only for the closed captioning to refer to him as… Sauce Castillo?
For starters, nice work by whoever happened to be following the closed caption close enough to pick up on Sauce Castillo. Second, Stauskas' nickname rightfully went viral, briefly taking over a corner of the internet and leaving Nik humorously flummoxed.
When your random nickname starts trending on Twitter LOL… #Sauce pic.twitter.com/AJj5caJeql

— Nik Stauskas (@NStauskas11) March 26, 2015
There's no turning back now, for the Sauce Castillo train has officially left the station. If the NBA ever opts to bring back those awful nickname jerseys, Nik Stauskas is coming in locked and loaded: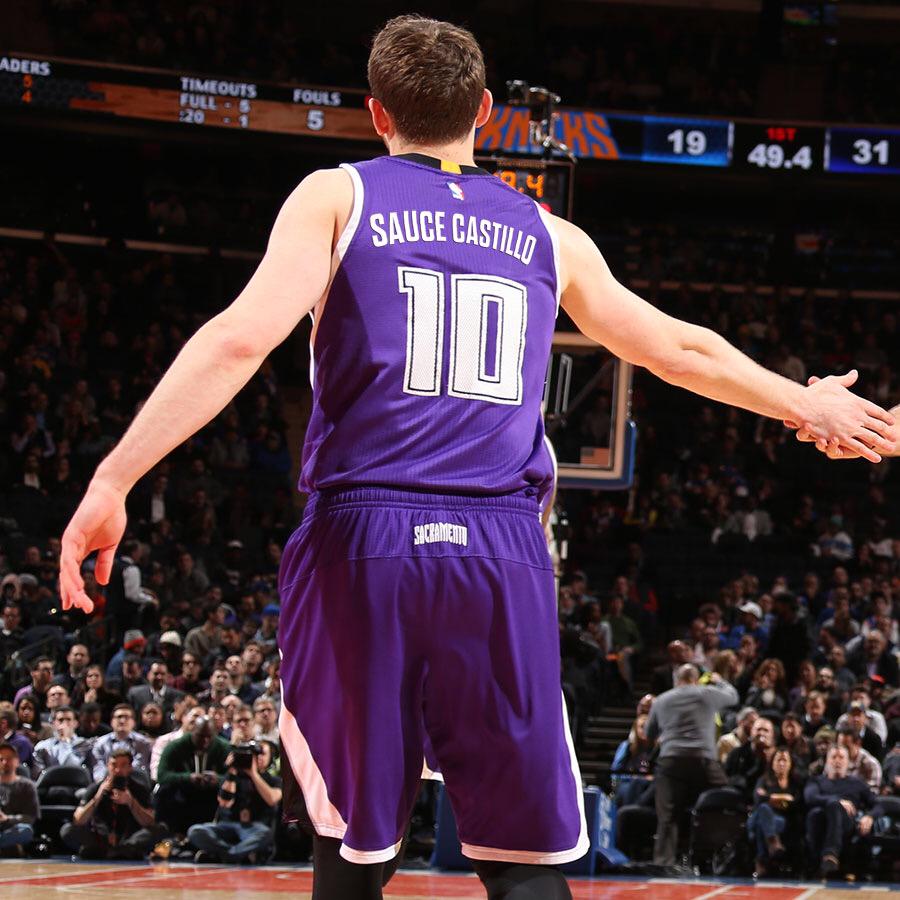 To the surprise of few, Stauskas scored 13 points on 5-7 shooting in his first game with an established moniker. Coincidence? We think not.