In lieu of a complete logo overhaul (still on hold, for now), the Detroit Pistons have instead opted for a more subtle approach to their offseason graphical re-design.
This week's hottest stories
7 Michigan State players charged fo...
On Tuesday morning, the team's official Twitter page unveiled a handful of minor alterations to the Palace's court art for the 2016-17 season.
👀

Our handle is on the court at @ThePalace!

73 days until the home opener. #DetroitBasketball pic.twitter.com/ojPkDkJ8TN

— Detroit Pistons (@DetroitPistons) August 16, 2016
Most noticeably, the team has finally jumped aboard the league's developing trend of eliminating amateur basketball markings along each side of the paint. Instead, the lane is now almost entirely swathed in solid blue.
In addition, the baseline "Detroit Pistons" text has shifted away from a royal blue outline and navy blue shadow to a more simplistic white, shadowless design, while also closing a previously large void between "Detroit" and "Pistons" in the process.
Other minor alterations include a new midcourt sideline marking reading "Detroit Basketball" with this past winter's leaked logo lodged inside the letter "o" in Detroit, just as it was throughout the Pistons' 2016 ad compaign.
Old: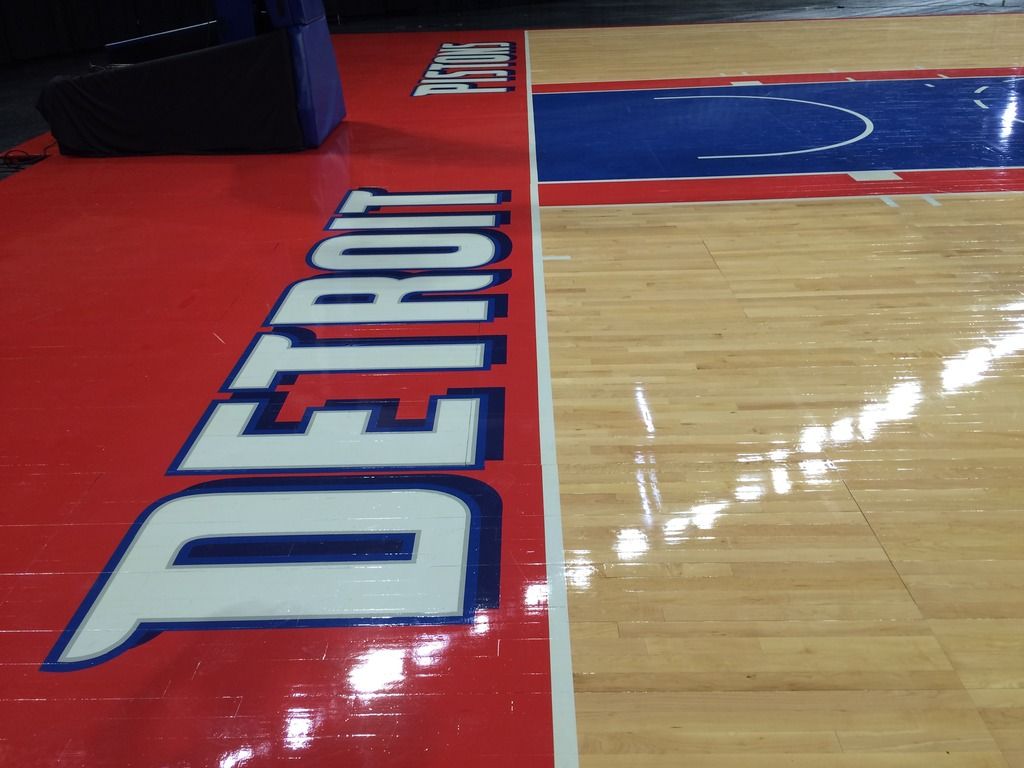 New: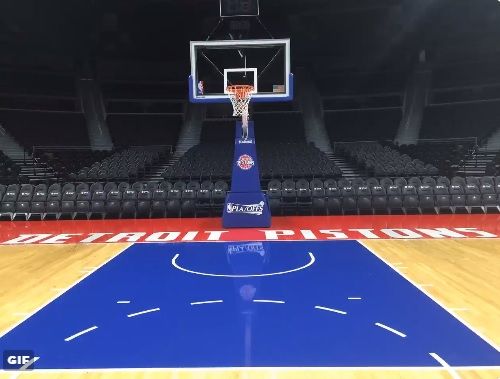 Simpler, cleaner, and likely something that only matters to 13 percent of the Pistons fanbase (myself included). We'll take it.