Believe it or not, any perceived (or actual) ineptitude within the modern day Detroit Pistons front office—pre-Van Gundy, that is—largely pales in comparison to what transpired on a regular basis before general manager Jack McCloskey's arrival in 1979.
To be sure, there's been plenty of missteps in recent memory (we reckon one in particular from 2008 comes to mind right off the top of the dome) but we're going deeper, back to a time where starring for the Pistons usually just meant counting down the days until you were dealt to the east coast for a bushel of random folks. Join us, as we attempt to identify the 10 worst trade in Pistons history.
Our first trade gone awry comes with an asterisk. A Scott-for-LaRusso swap (part of a larger 3-team deal with Washington) didn't appear too bad on paper. But when LaRusso refused to report to Detroit, things got weird. Despite LaRusso's hang-up, the league allowed the deal to stand, meaning Scott still left Detroit, only the Pistons received nothing in return. After some wrangling, the Pistons were eventually awarded the Lakers' first round pick, which they squandered on Sonny Dove.
The biggest offense here may have been Pistons president of basketball operations Joe Dumars signing Ben Gordon to a $55 million back-loaded deal in the first place. To be honest, finding someone to take on the final $25.6 million of Gordon's contract may have been the wisest move of the entire Ben Gordon fiasco. But giving up a first-rounder (Charlotte used it on the so far ineffective Noah Vonleh) and then using the freed up cap space to eventually sign Josh Smith is too disheartening to ignore.
Afflalo was considered expendable due to a logjam at the two (Richard Hamilton, Ben Gordon) and an influx of "talent" at the three (Austin Daye, DaJuan Summers, Jonas Jerebko). His success after being dealt to Denver—he's averaged nearly 14 points per game in the seven seasons since—may eclipse what all five of those Pistons have combined to contribute over that same span.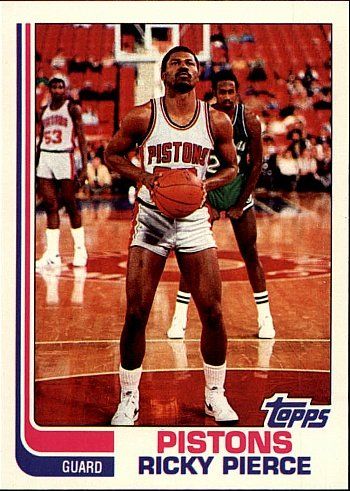 Pistons general manager Jack McCloskey's steady construction of a championship contender in the mid-'80s was the stuff of legend, but not all of his deals were winners. In this case, it was two tiers of missed opportunity.
First, the Pistons dealt little-used rookie Ricky Pierce to the Clippers for two second rounders (Pierce went on to become an all-star caliber guard who'd stick around in the league for 16 years). Detroit then shipped those picks to Phoenix for Thirdkill, who scored 106 points as a Piston. As for those second rounders, the Suns used the Pistons' 1986 pick to select future all-star Jeff Hornacek.
Then again, neither Pierce nor Hornacek would have found an opportunity in Detroit among a loaded backcourt of Isiah Thomas, Joe Dumars, and Vinnie Johnson so… no harm, no foul.
George Yardley is the first player in NBA history to eclipse 2,000 points in a single season and even led the Pistons to back-to-back NBA Finals appearances in the '50s (they were still in Ft. Wayne at the time, but still). So dealing him to Syracuse for a career 10-point-per-game scorer isn't particularly prudent. The saving grace? Yardley ended up retiring a year later anyway, becoming one of the few NBA players in history to step away from the game to start his own engineering company.
https://www.youtube.com/watch?v=hW8vyAmNEBY
By the summer of 2013, the writing was on the wall for team president Joe Dumars: playoffs or bust. With a year to right the ship under new ownership, Dumars knew he needed a veteran point guard to lead his team to the next level. Unfortunately, Brandon Jennings was the best the market could offer. While Jennings showed spurts of excellence during his time in Detroit, giving up two young guns in Knight and Middleton, the latter of whom has blossomed into an 18-point-per-game scorer, was a steep price to pay for a year of hope. The Pistons missed the playoffs anyway, and Dumars was subsequently removed from his position.
"I know we gave up a lot, but the name of the game is winning… and we weren't winning."
Those were the words of Pistons head coach Paul Seymour in December 1968, just after shipping Detroit-born, Detroit-raised, and Detroit-educated NBA All-Star Dave DeBusschere to the New York Knicks. DeBusschere's Hall of Fame career blasted off in the Big Apple, where he made five more all-star appearances and won two NBA championships. Bellamy, the key return in the deal, would be shipped out of Detroit barely a season and a half into his tenure.
In some respects, it seemed the dynasty-busting Billups-for-Iverson deal kind of made sense. The Pistons, Billups included, had seemed to grow complacent in their quest for championship glory, making yearly runs to the conference finals but falling short of replicating 2004's rousing success. Iverson, meanwhile, was coming off of the most efficient season of his career, averaging over 26 points per game on 45.8 percent shooting for the Nuggets in 2008.
But that's about it. Beyond those facts, no one in charge seemed to account for how Iverson would meld with shooting guard Richard Hamilton. And no one seemed to account for the fact that Iverson was a 6'0" volume shooter heading toward his 33rd birthday. Also, no one in charge seemed to account for the notion that sometimes the grass isn't always greener on the other side.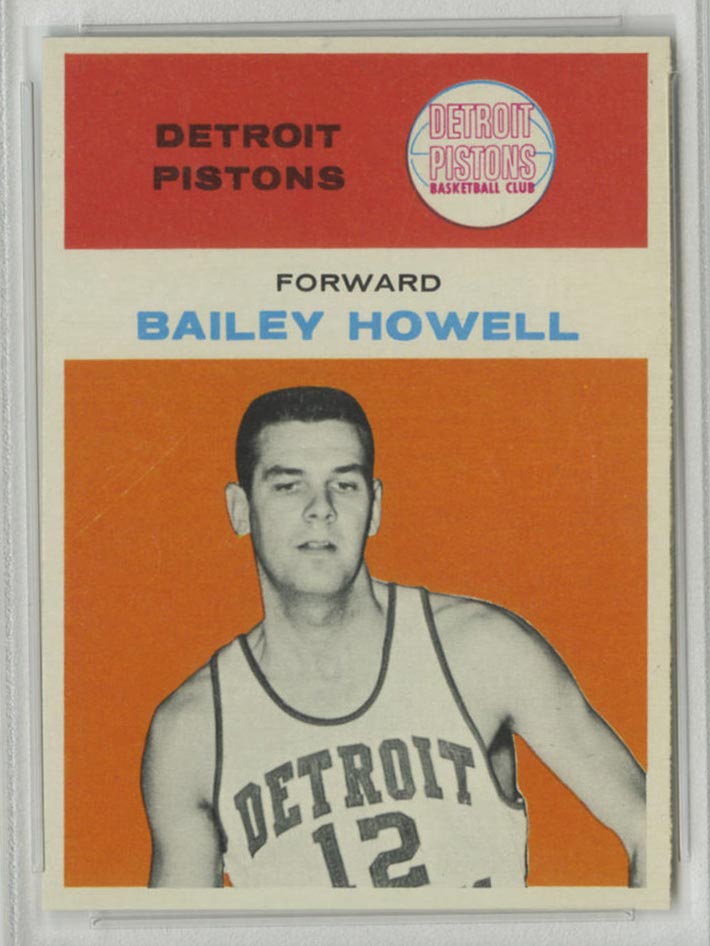 Sure, things weren't going too well for the Pistons anyway (the '64 season was their first in Detroit in which they hadn't reached the postseason). But then again, trading away the majority of a team's talent for pennies on the dollar isn't typically a viable solution to one's woes.
Yet, that's essentially what happened prior the 1964-65 season, when head coach Charley Wolf back a deal that sent future Hall of Famer Bailey Howell (21.6 ppg), All-Star Don Ohl (17.3 ppg), Bob Ferry (10.6), Les Hunter, and Wali Jones (aka most of the Pistons' rotation) to Baltimore for a trio of middle-of-the-road prospects in Terry Dischinger, Rod Thorn and Don Kojis.
Not coincidentally, the Pistons bottomed out a year later, winning just 22 games and not coming up for air until they landed Dave Bing in the 1966 draft. Even then, the Pistons wouldn't finish with a record over .500 until 1971.
Trading Chauncey Billups to Denver in 2009 signified the end of an era that may have already been past its due date. The Bailey Howell deal of 1964 put the franchise in reverse right out of the gate.
1. Bob McAdoo for M.L. Carr and Two First Round Draft Picks (1979)
Considering Bob McAdoo's supreme disinterest with coming to Detroit in the first place, this one looks pretty rough on paper, but that's not even the half of it.
After M.L. Carr signed with the Boston Celtics as a free agent, Detroit was due compensation in return. That's what led then-Pistons head coach Dick Vitale to orchestrate the Bob McAdoo-for-two-draft-picks agreement with Boston shortly thereafter. But here's what happened from there: Boston flipped those two draft picks (No. 1 and No. 13 overall) to Golden State. The Warriors used the selections on Joe Barry Carroll and Ricky Brown. The Celtics, in return, received center Robert Parish and the third overall selection of the 1980 draft. They used that pick on future Hall of Fame power forward Kevin McHale.
McAdoo played 64 games for the Pistons before being waived (at which point he moved on to Los Angeles where he won two rings with the Lakers). The Celtics, meanwhile, surrounded budding superstar Larry Bird with Carr, McHale, and Parish to round out the 1980's Celtics dynasty that'd win three championships in in six seasons while doling out a share of Pistons heartbreak along the way.
Dick Vitale: Indirectly kickstarting dynasties since the 70's.
Have you subscribed to our YouTube Channel yet? Subscribe and hit that notification bell to stay up to date on all the latest Detroit sports news, rumors, interviews, live streams, and more!