THROWBACK: Vladimir Konstantinov destroys Peter Forsberg [VIDEO]
One of the all-time best hitters, playing during arguably the best rivalry in all pro-sports. What could be better? The era of the Detroit Red Wings and Colorado Avalanche rivalry defined an age of NHL hockey. It was hard to talk about anything hockey-related without it coming up. To this day it's bred a generation of fans that ooze nostalgia for that period of Red Wings history, even two decades later. A player that fans look back on most fondly is Vladimir Konstantinov.
Everyone knows the story behind the tragic end to Konstantinov's career. So we're gonna skip over that part. We'll instead look back on the time that Konstantinov absolutely destroyed Peter Forsberg of the Avalanche, at the height of this historic rivalry.
You just don't see hits like that in today's NHL anymore. It's a thing of beauty, really. Konstantinov was known as the Red Wings' big hitter, keeping players' heads on swivels and always good for finishing his check. Through 446 regular season games, Konstantinov racked up 175 points and an astounding 838 penalty minutes. That's roughly 1.88 penalty minutes a game. If he had continued playing and not had his career ended, he was on pace for over 2500 career penalty minutes. (Over a projected 18 seasons)
Konstantinov was a force on the ice, and his presence was greatly and noticeably missed after the accident. Wishing you well, Vladdy!
---
BONUS CONTENT
Fresh face at Red Wings practice, veteran defenseman could debut Friday
Some good news came out of the Detroit Red Wings' practice Thursday morning. Some roster moves, shake-ups, and fresh faces on the ice. All these factors could prove for a better outing on Friday night for Detroit.
Firstly, it was announced that Christoffer Ehn was reassigned to the Grand Rapids Griffins. In nine games with the Red Wings, he's posted one assist and a plus-minus of plus-2.
To view the rest of this content, follow the link below!
https://detroitsportsnation.com/detroit-red-wings-news/nwebb/fresh-face-red-wings-practice-veteran-defenseman-debut-friday/10-2018/197556/
Comments
WATCH: Newest Spartan Rocket Watts puts on a show for Tom Izzo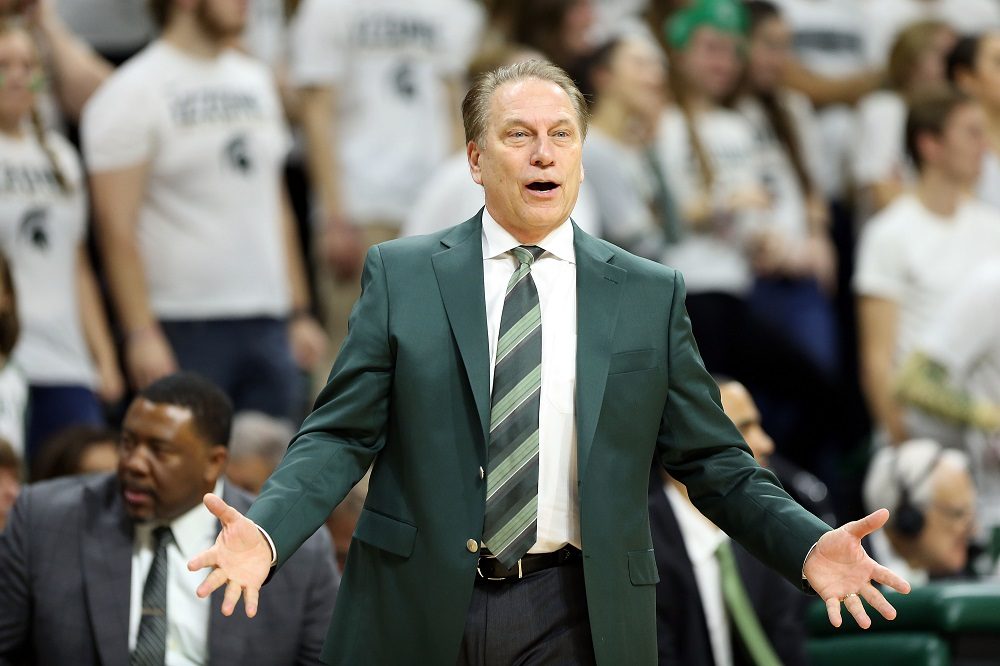 Rocket Watts has signed his letter of intent to join Michigan State University's basketball team.
It's official: Rocket Watts is a Spartan. https://t.co/5xar9IE7wB

— GreenandWhite.com (@LSJGreenWhite) April 17, 2019
Watts is the 29th ranked prospect in the 2019 draft class according to ESPN. During his senior season at SPIRE Academy, Rocket averaged 24.4 points per game.
He's a combo guard — playing both point and shooting guard — but he projects as a shooting guard in college. The Spartans are getting a player that knows how to score the basketball. Look what he did when Tom Izzo came to see him.
This is undoubtedly a good signing for Michigan State and will help continue their success after reaching the final four this past season.
For more great content visit Michigan Sports and Entertainment: News, YouTube, Facebook, Twitter, Instagram, Podcasts, Store
Comments
WATCH: Detroit Lions' RB Kerryon Johnson rookie highlight video
Despite going 6-10 and finishing in last place in the NFC North, the Detroit Lions did have some bright spots along the way. One of those bright spots was rookie running back Kerryon Johnson.
Though Johnson did not make it through the entire season because of an injury, he showed flashes of greatness when he did play.
We have been waiting for a Johnson rookie highlight video and thanks to SandmanLions on YouTube, our wait is over!
Check it out!
Comments
WATCH: A Bad Lip Reading of the NFL 2019 features Matthew Stafford