WATCH: Mantha chases Korpisalo from net with his 3rd of the season
It was just about a perfect period for the Detroit Red Wings, in stark contrast to the rest of their season. Michael Rasmussen put in his first NHL goal, Dylan Larkin scored his 150th and 151st NHL points, and Anthony Mantha chased Joonas Korpisalo from the Columbus Blue Jackets' net with his 3rd goal of the season.
With a long stretch-pass from Dylan Larkin, Mantha was set off on a 2-on-0 with Darren Helm against Korpisalo. Bringing the puck to the top of the faceoff circle, he let off a wicked wrist shot that beat Joonas far-side for his 3rd of the year, and the Red Wings' 3rd of the period. Korpisalo was then pulled from the net.
Mantha bags some curly fries for the boys!#LGRW pic.twitter.com/ejOkvqH6mI

— S. Montie (@KOBx517) October 30, 2018
Not to mention that with Arby's new updated threshold, Mantha earned everyone free curly fries with that goal! The Red Wings hold a 3-0 lead over the Blue Jackets during the first intermission. GO WINGS!
---
BONUS CONTENT
Struggling Red Wings cause new threshold for Arby's to make it rain curly fries
Who doesn't like curly fries? I mean, they're not all that different from regular fries. Still potato-y and everything. But there's just something about their pigtail-shaped cousins that makes them more appealing. Detroit Red Wings fans could potentially be getting a lot of more them, if Arby's new promotional threshold has anything to say about it.
For over a decade now, Arby's has offered the promotional free curly fries any time a Red Wings player scores a hat trick. All a fan needed to do was simply bring a copy of the game's box score to an Arby's location as proof, and they'd receive a free small curly fry. No purchase needed. (Some locations even just knew about the hat-trick and would simply need a patron to announce why they were there).
To view the rest of this content, follow the link below!
https://detroitsportsnation.com/detroit-red-wings-news/nwebb/red-wings-new-threshold-arbys-make-rain-curly-fries/10-2018/197543/
Comments
WATCH: Newest Spartan Rocket Watts puts on a show for Tom Izzo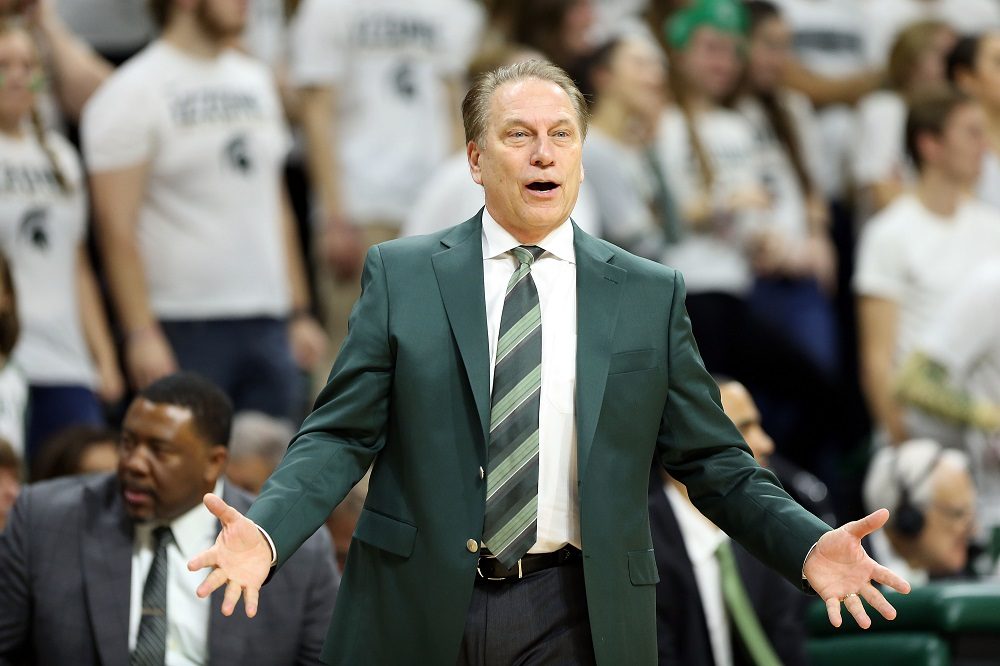 Rocket Watts has signed his letter of intent to join Michigan State University's basketball team.
It's official: Rocket Watts is a Spartan. https://t.co/5xar9IE7wB

— GreenandWhite.com (@LSJGreenWhite) April 17, 2019
Watts is the 29th ranked prospect in the 2019 draft class according to ESPN. During his senior season at SPIRE Academy, Rocket averaged 24.4 points per game.
He's a combo guard — playing both point and shooting guard — but he projects as a shooting guard in college. The Spartans are getting a player that knows how to score the basketball. Look what he did when Tom Izzo came to see him.
This is undoubtedly a good signing for Michigan State and will help continue their success after reaching the final four this past season.
For more great content visit Michigan Sports and Entertainment: News, YouTube, Facebook, Twitter, Instagram, Podcasts, Store
Comments
WATCH: Detroit Lions' RB Kerryon Johnson rookie highlight video
Despite going 6-10 and finishing in last place in the NFC North, the Detroit Lions did have some bright spots along the way. One of those bright spots was rookie running back Kerryon Johnson.
Though Johnson did not make it through the entire season because of an injury, he showed flashes of greatness when he did play.
We have been waiting for a Johnson rookie highlight video and thanks to SandmanLions on YouTube, our wait is over!
Check it out!
Comments
WATCH: A Bad Lip Reading of the NFL 2019 features Matthew Stafford