WATCH: Red Wings deal Golden Knights first ever loss
The Detroit Red Wings came into Las Vegas last night with a chance to halt the Vegas Golden Knights' historic winning streak – that is, winning the first three games for an expansion franchise and looking for number four.
No expansion team had ever accomplished the former, and Detroit made sure Vegas didn't accomplish the latter.
Red Wings captain Henrik Zetterberg got the party going early with a great feed to Gus Nyquist, who potted his first of the year. Zetterberg's big night would continue with a breakaway goal in the second, and two more assists in the third period on goals from Anthony Mantha and Frans Nielsen.
Luke Glendening also tallied his second goal in as many nights for Detroit, who got 24 saves from Petr Mrazek.
Comments
WATCH: Newest Spartan Rocket Watts puts on a show for Tom Izzo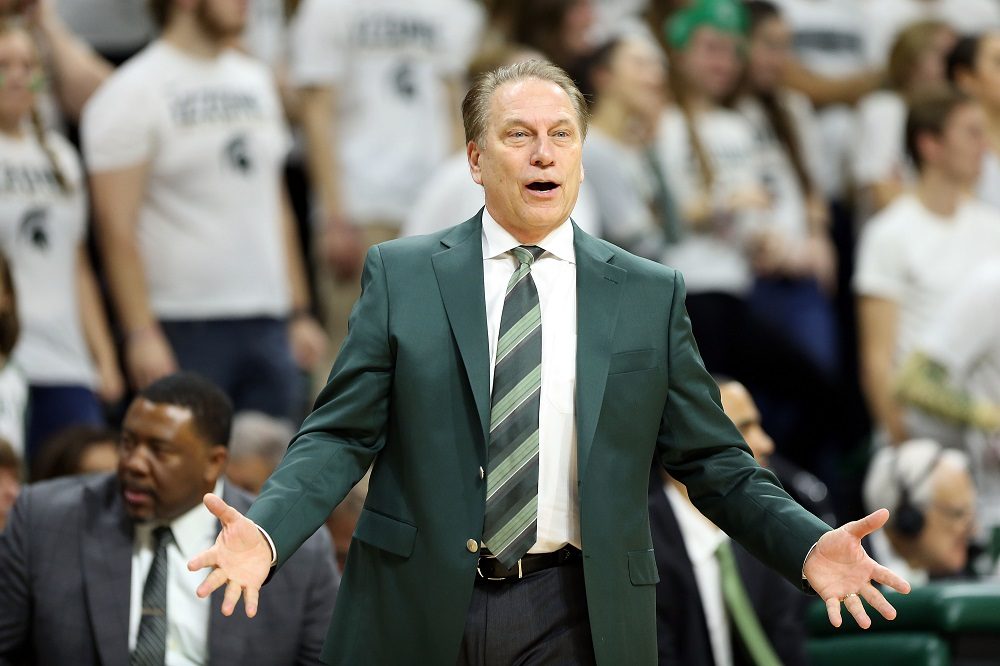 Rocket Watts has signed his letter of intent to join Michigan State University's basketball team.
It's official: Rocket Watts is a Spartan. https://t.co/5xar9IE7wB

— GreenandWhite.com (@LSJGreenWhite) April 17, 2019
Watts is the 29th ranked prospect in the 2019 draft class according to ESPN. During his senior season at SPIRE Academy, Rocket averaged 24.4 points per game.
He's a combo guard — playing both point and shooting guard — but he projects as a shooting guard in college. The Spartans are getting a player that knows how to score the basketball. Look what he did when Tom Izzo came to see him.
This is undoubtedly a good signing for Michigan State and will help continue their success after reaching the final four this past season.
For more great content visit Michigan Sports and Entertainment: News, YouTube, Facebook, Twitter, Instagram, Podcasts, Store
Comments
WATCH: Detroit Lions' RB Kerryon Johnson rookie highlight video
Despite going 6-10 and finishing in last place in the NFC North, the Detroit Lions did have some bright spots along the way. One of those bright spots was rookie running back Kerryon Johnson.
Though Johnson did not make it through the entire season because of an injury, he showed flashes of greatness when he did play.
We have been waiting for a Johnson rookie highlight video and thanks to SandmanLions on YouTube, our wait is over!
Check it out!
Comments
WATCH: A Bad Lip Reading of the NFL 2019 features Matthew Stafford