The Detroit Pistons play their first preseason game of the year against the Orlando Magic tonight at Little Caesars Arena. While preseason may not be the most interesting of things to watch, there are some things to watch for if you are a Detroit Pistons fan, lets jump right into them.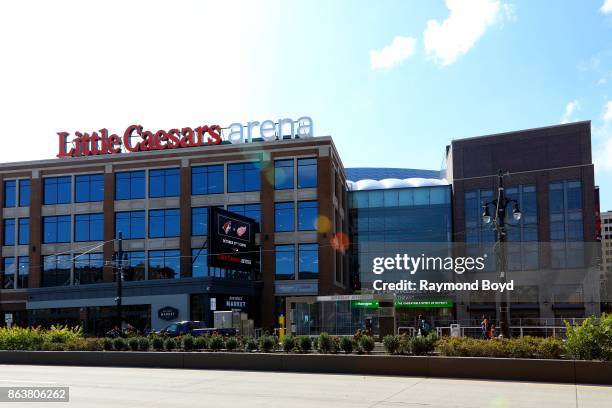 Sekou Doumbouya
Tonight we will get to see rookie Sekou Doumbouya for the first time in a Detroit Pistons uniform. Doumbouya is an exciting two-way forward out of France, on pace to become one of the youngest players to make their NBA debut, at just 14 years old he averaged, 10.2 points and 3.3 rebounds per game in the 3rd division with the Centre Federal Du Basketball club, then at only 15 years old Doumbouya, led France to a gold medal at the U18 European Championships, averaging nearly 18 points and seven rebounds. It will be exciting to see what he can do on the NBA court with the world's best players.
Effectiveness on offense
With Blake Griffin coming into his second full year in Detroit, alongside Andre Drummond and Derrick Rose, will be interesting to see how they are firing on offense, given it is preseason and you likely won't see a ton of playing time from the star players, you will still get a glimpse of the magic these three can produce.
First looks at Joe Johnson and Derrick Rose in a Pistons uniform
Tonight we also get to see once MVP Derrick Rose and 7x All-star, Joe Johnson for the first time in Pistons uniforms. Although coach Dwayne Casey said he will be letting the youngsters play most of the game, you can expect to see Derrick Rose and Joe Johnson play about the same amount of time as Andre Drummond and Blake Griffin. Joe Johnson looked unstoppable in the BIG3 and the Pistons are hoping to see a glimpse of that player this year; as for Derrick Rose, we are hoping to get even a fraction of the player he was during his MVP 2011 season where he averaged 25 points, 7.7 assists, and 4.1 rebounds.
Detroit Sports Nation, what are you guys most excited about for this upcoming Detroit Pistons season? Do you think the addition of Derrick Rose will help the pistons make a push for the playoffs?