BREAKING: Michigan running back O'Maury Samuels dismissed from team
According to reports, the Michigan football team announced on Wednesday that they have dismissed a running back from the team.
Though no details were given, Michigan released the following statement.
"Student O'Maury Samuels has been dismissed from the Michigan Football program."
From 247 Sports:
According to Ann Arbor 15th District Court records, Samuels had been arrested December 8 for one count of domestic violence and one count of malicious destruction of personal property under $200. The charges were officially filed on December 11. Case status is pending.
Michigan dismissed RB O'Maury Samuels today one day after he was charged with misdemeanor domestic violence. The incident occurred Saturday and was report by a university police detective.

— Dan Murphy (@DanMurphyESPN) December 12, 2018
Since coming to the Wolverines in 2017, Samuels has played in 10 games. During that time he carried the ball just 21 times for 79 yards.
Samuels was a 4-star running back in the class of 2017. He was the No. 20 ranked RB in the class according to 247 Sports.
BONUS CONTENT:
Breaking down the Detroit Lions playoff chances and why they WILL get in
Ok, I know this is a BOLD prediction but I believe the Detroit Lions will somehow, someway squeeze their way into the NFL Playoffs.
With their win over the Arizona Cardinals on Sunday, the Lions moved to 5-8 and kept their slim playoff hopes alive.
In fact, following the Minnesota Vikings loss the Seattle Seahawks on Monday Night Football, those hopes actually improved as the Lions playoff chances, according to FiveThirtyEight, went from 1% to 3%!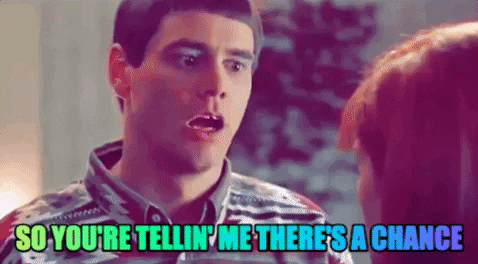 You are probably thinking one of two things right now. 1) This guy is a complete clown if he believes the Lions are going to make the playoffs, I am not reading any more of his BS or 2) I may as well see what this clown has to say since he took the time to write it out.
Well, my hope is that you are still reading because I am about to tell you exactly why I believe the Lions WILL make the NFL Playoffs.
To read the rest of the article and to see how the Lions will make the playoffs, please feel free to click on the link below.
https://detroitsportsnation.com/detroit-lions-news/ddrysdale/breaking-down-the-detroit-lions-playoff-chances-and-why-they-will-get-in/12-2018/199183/
Comments
Detroit Lions 'All-Local' 2019 NFL Mock Draft
This coming Thursday, the 2019 NFL Draft will officially begin.
Over the past few months, if you are anything like me, you have read literally hundreds upon hundreds of Detroit Lions' mock drafts.
So, I figured it would be fun to think outside the box (but inside the state) to come up with what an 'All-local' Lions draft could look like.
Check it out.
Round 1 – Devin Bush Jr. (LB) Michigan or Rashan Gary (DL) Michigan
Round 2 – Justin Layne (CB) Michigan State or David Long (CB) Michigan
Round 3 – Sean Bunting (CB) Central Michigan or Chase Winovich (DL) Michigan
Round 4 – Maxx Crosby (Edge) Eastern Michigan
Round 5 – Khari Willis (S) Michigan State
Round 6 – Xavier Crawford (CB) Central Michigan
Round 6 – Karan Higdon (RB) Michigan
Round 7 – Zach Gentry (TE) Michigan
Round 7 – LJ Scott (RB) Michigan State
Now, I know there is a .0000001% chance of this actually happening, but those players should be available when the Lions are on the clock in each round.
If you want to read my 'Detroit Lions' Perfect 2019 NFL mock draft' please click on the link below. It also includes a local player.
Comments
BREAKING: Michigan defensive end Ryan Veingrad announces he is transferring
According to University of Michigan defensive end Ryan Veingrad, he will enter the transfer portal and hopes to play elsewhere in the future.
Check out some practice clips from the past season at the University of Michigan. DM me for more info @UMichFootball. @NCAAFootball #ncaaportal #transferportal #Collegefootball #recruiting pic.twitter.com/8aFWZddSwA

— ryan veingrad (@RVeingrad) April 19, 2019
Veingrad, who was a walk-on, is a survivor of Hodgkins Lymphoma. He will have three years of eligibility remaining.
BONUS CONTENT:
Detroit Lions' Perfect 2019 NFL Mock Draft: Final Edition
It has been a marathon but we are almost to the promised land which is the 2019 NFL Draft!
After hours and hours of research, all of the so-called "experts" will soon be unveiling their final mock draft of the season and none of them will end up being correct.
I, on the other hand, do not claim to be an expert. Instead, I am just a huge fan of the Detroit Lions who happens to believe to know what the Lions' biggest needs are and which available prospects can fill those needs.
That being said, here is my final crack at what I believe the "perfect" Detroit Lions' draft would look like.
*Remember, this is NOT what I think Lions' GM Bob Quinn WILL do in the upcoming draft, it is what I think he SHOULD do.
Round 1, Pick 8
Ed Oliver (DL) Houston
Oliver is an absolute beast and he could come in and make an immediate impact for a Lions defense that should be greatly improved in 2019.
From Dane Brugler (The Athletic):
STRENGTHS: Fluid body control to wriggle off blocks…excellent foot quickness and change of direction skills…shot out of a cannon with his first step…forces holding penalties due to his gap quickness…creates knockback with his speed-to-power skills…ball awareness to track through blocks…uses natural leverage to stay underneath the pads of blockers…better than expected play strength as a run defender…highly aggressive motor and effort never wanes, chasing down plays near the sidelines…dominated from the moment he stepped onto campus and leaves as a three-time All-American, collecting 54.0 tackles for loss over 33 career starts.
WEAKNESSES: Lacks desired frame and length…needs to continue and develop his body and stay in the 280-285 pound range (weighed 274 for most of his final season at Houston)…relied more on motor than brute power to overwhelm blockers in college…not a bull rusher…undeveloped approach with his hands…below- average counter measures once locked up…faced inferior competition in the AAC…several immature moments in college, including an on-field altercation with head coach Major Applewhite regarding a coat issue on the sideline — Oliver has a "young attitude" and has "growing up to do," according to an NFL scout…missed five games as a junior with a right knee bruise (November 2018) and was limited at the combine with a strained hamstring (February 2019).
SUMMARY: A three-year starter at Houston, Oliver was one of college football's most disruptive players over the last three years, spending most of his time at nose tackle for the Cougars. With his football flexibility and natural biomechanics, he has rare athletic ability for the position with the backfield vision to recognize play designs and disrupt from different angles. Oliver still requires time to develop his body, mind and technique at the next level. He will struggle with long-armed blockers who get to his frame and control his chest, but his energy and motor are both elite. Overall, Oliver won't be a natural fit for every NFL scheme, but he is an ideal one-gap penetrator due to his athleticism, instincts and relentless nature, projecting best when he is lined up closest to the football.
Comments
WATCH: Michigan's Rashan Gary take HUGE shot at Michigan State
The trash talk will never end.
Former Michigan defensive lineman Rashan Gary recently joined The Rich Eisen Show and he laid into the Michigan State Spartans.
Watch ad Gary, who did not even play in last year's matchup against MSU referred to them as "little sister."
Gary also went on to remind everybody that Michigan runs the state.
Thoughts? pic.twitter.com/h3831G1n1V

— ᗩᑎT ᗯᖇIGᕼT (@ItsAntWright) April 19, 2019
The pride comes before the fall?
Comments