Believe it or not, Detroit Pistons basketball did exist before Isiah Thomas. Following our rundown of the 25 Things You Probably Didn't Know About the Pistons' First 10 Years in Detroit, we're back with our second installment, this time covering the 1970's, terrible transactions and questionable fashion decisions included, as always.
1. Pre-70's warm-up fact: Walt Bellamy set an NBA record in 1969 by playing 88 regular season games, including the final 53 as a member of the Pistons. Due to cavernous scheduling inconsistencies, the Knicks had played six more games than the Pistons when they sent his rights to Detroit. That record still stands.
2. There's a reason why today's NBA transactions are littered with red tape, paperwork, and screenings. Mostly, it's because of things like this.
The Pistons traded Otto Moore to the Suns in exchange for Mel Counts in 1971. Solid swap of centers. One problem: Moore signed with ABA's Virginia Squires on his way to Phoenix, leading the Suns to hold Counts hostage. According to the league, the trade half-stood. The Pistons still lost the rights to Moore but never actually acquired Counts in return.
Like the Rudy LaRusso situation four years earlier, the Pistons were eventually given a first round draft choice for their troubles, which they squandered on Bob Nash, who'd score just 149 career points in Detroit.
3. It took the Pistons 13 years in Detroit to achieve their first winning record, finally scraping above .500 when former Los Angeles Lakers head coach Butch van Breda Kolff led the Pistons to a 45-37 mark in 1971.
4. Speaking of that '71 team, Detroit's 45-37 record wasn't even enough to clinch a playoff berth. In fact, they finished last in the Midwest Division.
5. Kareem Abdul-Jabbar's first and last games of his 20-year NBA career both came against the Pistons.
https://www.youtube.com/watch?v=IPOHvP5KNEY#t=0m20s
6. Bob Lanier was drafted from a hospital bed in 1970.
After Lanier injured his right knee during the NCAA tourney just weeks prior, the Pistons briefly considered selecting Pete Maravich with the No. 1 overall pick. Ultimately, they stuck with Lanier, even post-surgery, going as far as to meet him at a Buffalo hospital to present a $1.2 million contract. Lanier rebuffed an offer from the ABA's New York Nets and agreed to join the Pistons, leading to a 14-year Hall of Fame career.
7. Rasheed Wallace's 41 technical fouls and seven ejections during the 2000-01 season has been long considered one of the NBA's most unbreakable records.
Only problem, Butch van Breda Kolff matched him blow for blow 30 years prior. VBK racked up 41 techs and an ejection for each day of the week during the '71 season. His high strung antics induced results (see No. 3 above) but also cultivated a high-anxiety work environment that led to his departure 10 games into the following season.
8. Not a good look: After being held out of the lineup in 1972, snapping his 284 consecutive games streak, Butch Komives dropped this bomb in reference to head coach Earl Lloyd:
"It should be evident to anyone who's been around. I'd say he's trying to phase the white players out."
Yeah, that didn't go over well. Despite Butch's apology and a handful of meetings in which both sides supposedly squared things away, Komives was swiftly dealt to Buffalo following the season.
9. Dave Bing suffered not one, but two near-catastrophic eye injuries before reaching age 30. After a childhood incident involving a rusty nail left him with blurred vision in his left eye, an inadvertent poke in the right eye during the '71-72 preseason left Bing with a detached retina.
No matter, he still scored 24 points in a season-opening win over the Dave DeBusschere and the New York Knicks before eye surgery forced him to miss the next 37 games.
10. Don Adams' hair. Just… Don Adams' hair.
http://i1101.photobucket.com/albums/g423/Rake2204/Don%20Adams.jpg
11. Career Arc of the Decade: Terry Dischinger, the centerpiece of one of the worst trades in NBA history, spent eight eclectic years as a Piston, missing out on two years of his prime while serving in the Army and even briefly acting as player-coach for a handful of games in '71 after the team parted ways with Butch van Breda Kolff. Two years later, Dischinger stepped away from the game to open his own family practice in Portland, now headed by his son, Bill.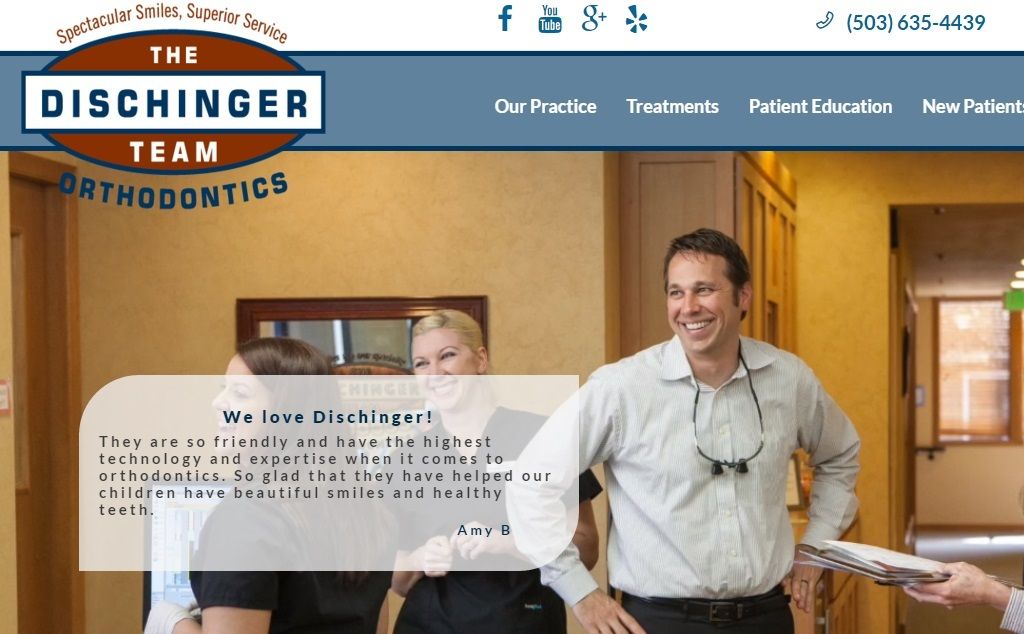 12. The Pistons' best season in Detroit prior to the Bad Boys era: 1973-74, easily.
In addition to racking up a franchise-best 52 wins, the Pistons boasted the NBA's Coach of the Year in Ray Scott, two all-stars (Dave Bing and Bob Lanier, the latter of whom was named the All-Star Game MVP and finished third in NBA's actual MVP race later in the season) and came one turnover away from pulling off a modest upset of the division champion Chicago Bulls in the Western Conference Semifinals.
13. William Davidson bought the Pistons from Fred Zollner for $6 million in 1974, but only after a failed attempt to purchase the NFL's expansion franchise in Tampa Bay.
14. Dave Bing held out prior to the 1974-75 season in an attempt to boost his annual salary from $190,000 to $300,000. It didn't work, and Bing was predictably nonplussed. Less than a year later, having openly criticized management, he was shipped to Washington for point guard Kevin Porter. Bing left as the team's all-time leading scorer, until Bob Lanier re-set the mark just a few years later.
15. Just two years removed from being named the NBA's Coach of the Year, Pistons ownership decided to part ways with head coach Ray Scott… in the middle of a live practice halfway through the 1976 campaign.
His replacement? None other than Herb Brown, the older brother of future Pistons coach Larry Brown. Herb led the Pistons to a late-season 10-1 streak that pushed them to a playoff appearance and a second place finish in the Midwest with a 36-46 record. A stark contrast to the team's 45-win last place finish in '71.
16. Prior to 1988, a disproportionate amount of Pistons playoff series were decided by last second stolen inbound passes and Chris Ford had his hand in all of them.
The action first tipped off in 1974 when Bulls center Dennis Awtrey closed out Ford and the Pistons with a last second theft in Game 7 of their first round series. Two years later, Ford took his turn, picking off a David Meyers inbounds pass and going the distance toward the tail end of the third and deciding game of their first round series against the Milwaukee Bucks.
https://www.youtube.com/watch?v=sXxhOrMqBV0
Most infamously, Larry Bird broke the Pistons' hearts in 1987, with Ford standing on the Boston sideline as an assistant coach.
17. The Pistons selected Marvin Barnes over Moses Malone in the 1976 ABA dispersal draft. With a history of drug problems and mythical idiosyncrasies (he was rumored to own 13 phones in his apartment so he'd never have to get up), Bad News Barnes played just 65 games over a season and a half in Detroit.
Malone, of course, went on to become a 12-time all-star, scoring nearly 30,000 points over a 21-year Hall of Fame career.
18. Statistically speaking, Pistons point guard Kevin Porter was the best passer in NBA history, for a few seasons anyway. In 1979, Porter demolished Tiny Archibald's single season record of 910 assists by dropping 1,099 during his second stint in Detroit (that's 13.4 dimes per game). Porter also held the NBA record for assists in a single game (29) until Scott Skiles notched 30 in 1990.
19. Denver Nuggets forward David Thompson closed out the Pistons' 17-year run at Cobo Arena with a bang, scoring 73 points on the final day of the regular season in 1978. With the performance, Thompson briefly jumped into the NBA scoring lead while also setting a league record by tallying 32 points in a single quarter.
Thompson's scoring advantage was short lived. Later that evening San Antonio Spurs forward George Gervin re-claimed the scoring title by racking up 63 points, breaking Thompson's single quarter record in the process and edging his way past Thompson by a 27.22 and 27.15 points per game margin.
Bonus: The Thompson game featured a young Larry Brown, manning the Nuggets sideline. He would have matched up with his older brother Herb, had the latter not been fired as Pistons head coach the previous December (shout out to reader Greg Eno for the knowledge). Larry, of course, would end up leading the Pistons to an NBA championship in 2004 with Herb on staff as an assistant.
20. M.L. Carr was the Pistons' first dunk contest participant. Prior to the All-Star Weekend format that debuted in 1984, the NBA took their first shot at a dunk contest during the '77-78 season, pitting players against one another at various points throughout the regular season. Carr battled against Kareem Abdul-Jabbar and Phoenix Suns guard Ron Lee, losing to both by one point.
While Darnell Hillman would be crowned the inaugural dunk champ later that season, the format fell flat, leaving the league to abandon the slam dunk contest until its reintroduction six years later.
21. The modernization of the Pistons franchise, in terms of appearance anyway, coincided with the arrival of Dick Vitale as head coach in 1978. In addition to moving to the red, white, and blue logo popularized during Detroit's back-to-back championship run in 1989 and 1990, Vitale's crew also debuted the infamous lightning bolt era jersey design.
Out with the old:
In with the new:
22. The Pistons ran through 20 players during Vitale's first season in '78-79, a franchise record that wouldn't be matched until Stan Van Gundy's Josh Smith-induced fire sale in 2015. The difference: Vitale's moves yielded just 30 wins in '79 and barely half that a year later. Van Gundy's team, meanwhile, saw a 12-game improvement and a playoff berth just one season following his massive reconfiguration.
23. Barely one year removed from leading the University of Detroit to the Sweet-16 of the NCAA tournament, Dick Vitale used the first two Pistons draft picks of his tenure on a pair of his former Titans — Terry Tyler (23rd overall) and John Long (29th).
Home cooking? Maybe, but it paid off. Long is 10th on the Pistons' all-time scoring list while Tyler was the team's all-time leader in blocked shots until he was surpassed by Ben Wallace in 2009.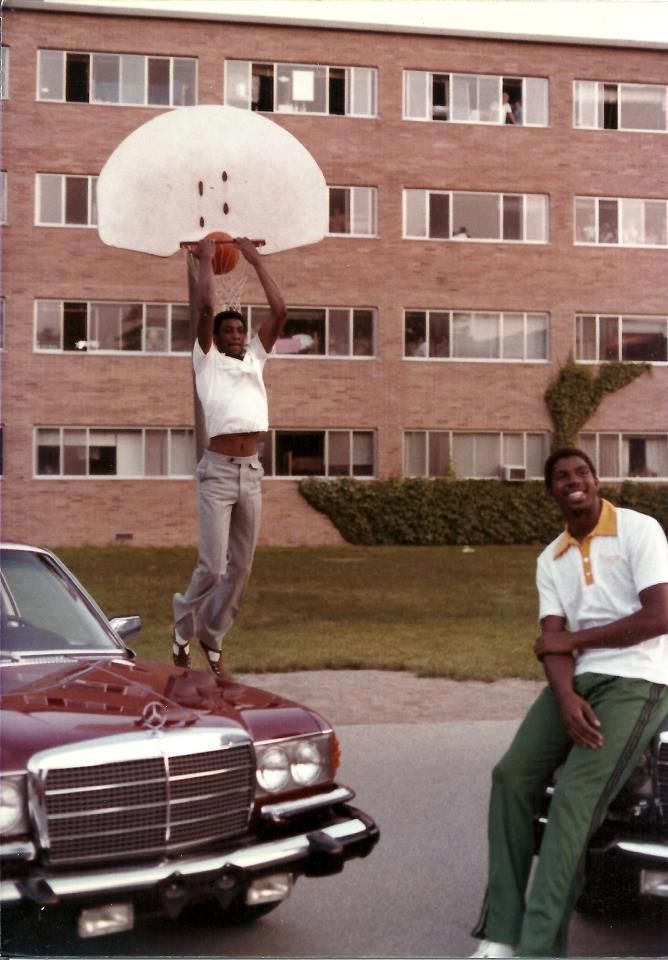 24. In 1979, Vitale paid the Milwaukee Bucks $50,000 to move up from the No. 5 pick to No. 4 so his Pistons could select MSU's Greg Kelser. The Bucks were going to pass on Kelser in favor of Sidney Moncrief anyway.
Kelser averaged 14 points per game and was named to the All-Rookie Second Team in 1980 before knee injuries ultimately curtailed his on-court effectiveness and cut his career short. Jack McCloskey would later flip Kelser to Seattle for Vinnie Johnson in 1981.
25. Dick Vitale is indirectly responsible for the creation of the 1980's Boston Celtics dynasty. Here's how:
Following a career year (including an All-Defensive Second Team selection), Pistons forward M.L. Carr signed a veteran free agent deal with the Celtics in 1979.
In accordance with late-70's NBA free agency bylaws, the Pistons were due compensation for the loss of Carr.
Vitale secured that compensation less than two months later by acquiring Bob McAdoo from Boston in exchange for two future first round draft picks in 1980.
The 1979-80 season was the worst in Pistons history. Bob Lanier was dealt by the deadline, Bob McAdoo never wanted to be in Detroit in the first place and in turn, the Pistons won just 16 games. However, the No. 1 pick they should have been in line to receive actually belonged to Boston thanks to Vitale's McAdoo deal the previous summer.
One day prior to the 1980 draft, the Celtics took their two Pistons picks (No. 1 overall and No. 13 overall) and dealt them to Golden State. The Warriors used those selections on Joe Barry Carroll and Ricky Brown.
In exchange for the Carroll and Brown picks, the Warriors parted ways with 26-year-old center Robert Parish and their own first round pick (3rd overall). The Celtics selected Kevin McHale.
All told, the Celtics landed M.L. Carr, Robert Parish, and Kevin McHale in exchange for Bob McAdoo, who played just 64 games in Detroit before being waived in '81. The capper? Not only would McHale and Parish win three titles in Boston (while impeding Detroit's path along the way), but McAdoo would go on to serve as a key cog on two championship runs with the Los Angeles Lakers.
The late-'70s Pistons: piecing together the blueprint for 1980's championship basketball from coast to coast.
For more, be sure to check out Steve Addy's The Detroit Pistons: Four Decades of Motor City Memories.
Have you subscribed to our YouTube Channel yet? Subscribe and hit that notification bell to stay up to date on all the latest Detroit sports news, rumors, interviews, live streams, and more!