Forwards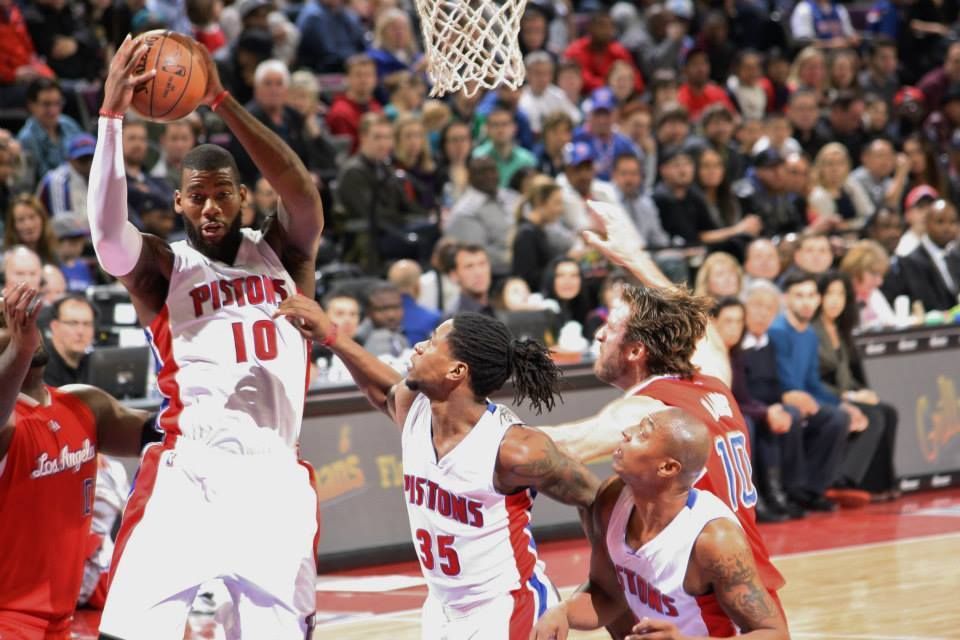 Greg Monroe: A
As has been the case in each of his five years in Detroit, Monroe was a model of consistency. Like clockwork, he put together averages of 16 points and 10 rebounds by knowing his role and performing to the fullest, even in the midst of endless speculation regarding his future (he becomes an unrestricted free agent this summer).
Anthony Tolliver: A-
We love Anthony Tolliver. After being acquired in a Christmas Eve deal that mostly elicited a few shrugs and multiple "Who cares?" responses from the masses, Tolliver turned out to be the guy everyone would love to have on their team. His positive disposition helped reverse the course of the Pistons' team chemistry as he accepted any role given (whether that meant playing 30 minutes or cheering from the bench) and gave 110% each and every game. He averaged nearly 8 points off the bench in Detroit, stretching the floor with a reliable deep ball, in typical Stan Van Gundy fashion.
Tayshaun Prince: C+
The 35-year-old Prince isn't as spry as he used to be, but he was still bringing functional assets to the table, just in shorter bursts. He averaged over 7 points in 25 minutes per game for the Pistons while providing the proverbial "veteran leadership". Despite his clear desire to play for a contender, Prince played the role of good soldier and gave Detroit the chance to give him a formal farewell.
Caron Butler: C-
Impressed early with a 24-point performance in the second game of the season. Spent the rest of the campaign mired by inconsistent play, most apparent earlier this week when he followed up a scoreless showing against Charlotte with a 19-point performance one day later. The 35-year-old did provide long distance shooting, as advertised, connecting on .369 percent of his attempts on the year.
Cartier Martin: F
Mired by injury and ineffective play, Martin's season never got off the ground, appearing in just 23 games and shooting .283% from the field.
Quincy Miller: Inc.
Miller didn't appear in a Pistons uniform until the 80th game of the year. A six-foot-nine 22-year-old with a willingness to bomb from deep, we'll likely get a better idea of what he brings to the table when he participates with Detroit's summer league team in July.
Have you subscribed to our YouTube Channel yet? Subscribe and hit that notification bell to stay up to date on all the latest Detroit sports news, rumors, interviews, live streams, and more!