Night games at the Big House are magical and exhilarating. Interim athletic director Jim Hackett believes that more night games will come to the Big House this upcoming season. Hackett was in East Lansing this Sunday for the Michigan-Michigan State Men's Basketball game and was heard saying that at least one night game at the Big House will be announced soon.
This news is no surprise however, considering the hype and attention that will be around the program with the inaugural return of head coach Jim Harbaugh. Hackett, after taking over for Dave Brandon as interim A.D., was the one who brokered the deal to bring Jim Harbaugh back home to Ann Arbor.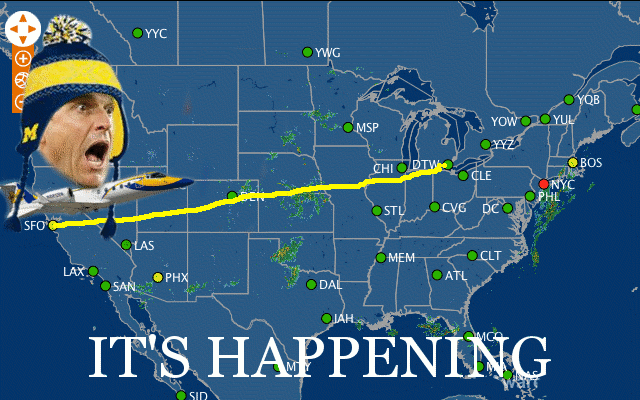 The anticipation for this season would warrant multiple night games but games against Ohio State and Michigan State will likely not be put in the late-night slot due to rivalry concerns with clashing fans. An ideal candidate for the first night game would be Michigan's home opener against Oregon State, led by former Wisconsin HC Gary Anderson in his first year, on September 12th.